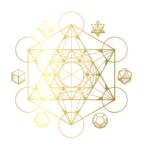 The Harmonic Egg is life-changing! It is such an unbelievable deep healing and grounding experience. My results to date: clearer and calmer mind, forgiveness, open heart, happiness, deeper connection to my inner child and my past passion for singing and dancing have been awakened again, after 20 years! I really love the Harmonic Egg experience@ Every time I get in for a session, I always come out feeling very relaxed, pain free and zen-like calmness about myself. I sleep better now and have lots of energy! My nervous system has been reset! Thank you, Daniela, for this life changing experience! You are very gifted and magical.  I am very grateful and always look forward to my next session.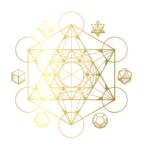 I heard about the Harmonic Egg and Bioptron Light Therapy a couple of months ago. I have an autoimmune condition and was not wanting to take the strong meds Children's hospital prescribed due to the side effects. I thought I would try the Egg and Bioptron Light instead to see if it would help and the results were remarkable. My bumps caused by my condition resolved without ANY meditation. I got treatment once a week and I have been symptom free for 6 weeks. The treatment has been life changing for me.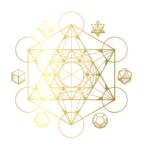 Daniela is caring, knowledgeable and intuitive. Each time we meet or chat, I always leave fuller and more rejuvenated than before. My soul gets what it needs, and I appreciate her compassion and experience in helping my soul's journey. I truly support and recommend Daniela's services and products. I love the deodorant and I use her oils, sprays, and Bach Flower Remedies too, "All the best".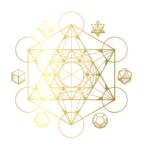 Daniela is very beautiful, loving, and professional. From the moment you arrive at Naturally Given you will feel the peace, bliss, and healing from any of the many healing options she offers. From Angelic Reiki, Crystal and Light Healing, Harmonic Egg, they are all powerful individually, and combined all together. Her beautiful Healing Space is full of nature, comfort, and healing energy. In my latest Harmonic Egg Session, I was so impressed with the beautiful sacred space, and the Egg itself is amazing! It is the Medicine of the future! I highly recommend Daniela. You will always be wanting to come back. Thank You for All Your Healing and Loving Heart.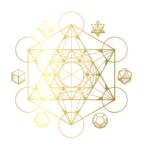 Daniela was wonderful. I had a reiki energy healing done on my first visit and immediately felt results. She sits down with you to explain and discuss the process. During my second visit I tried the Harmonic Egg which was also an amazing experience, and I would definitely go back again. Being a physician myself I believe that adding alternative therapies such as those that Daniela provides can aid in recovery and overall health. She is a beautiful soul, and you will feel rejuvenated with positive energy.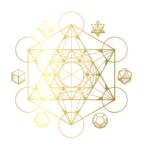 I have been seeing Daniela for her healing sessions and they have changed my life. When I first started seeing her, I had trouble with sleep and anxiety. After my very first session I felt so calm, happy, and relaxed. Daniela has influenced my life so positively. She taught me the importance of grounding and being out in nature and the more I use the tools she's given me the better my life becomes. Her greenhouse space is beautiful and filled with plants, crystals, singing bowls and candles. It's a place you feel safe in. I look so forward to my visits with her! Daniela radiates kindness and warmth. She is non-judgmental, very easy to communicate with and a beautiful person inside and out.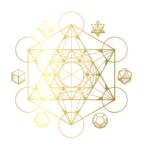 Daniela is the most kind, gentle and loving person I have ever met. I've taken her crystal workshops and purchased many of her products. Her reiki sessions have helped me with my stress at work and grief after losing my mom. I feel calm just being around her. I highly recommend her.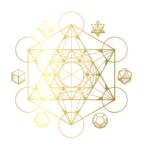 Highly recommend Daniela as she is an amazing healer who's love, vibration and frequency shines through everyone she meets. Her angelic reiki healing sessions have helped me in so many ways and given me the tools to release and heal and let love in. I love all the products that I have tried my favorite as a runner is heal your feet.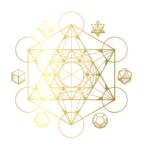 My experience with Daniela was so beautiful, healing, insightful, nurturing and felt divinely guided. She is a gifted Reiki healer and has her Reiki Master she became my teacher during my healing. So proud and grateful for Daniela of Naturally Given!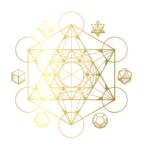 Thank you, Daniela, for the beautiful person that you are both inside and out. Your healing sessions are amazing. Your energy and light radiate where you go. Your sessions are transformative and highly recommend your services Very excited to take part in the upcoming crystal workshop. PS: love your chakra oils, they smell so good. I use them daily.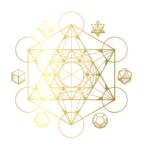 I LOVE the chakra set of roll-on essential oils…I use them as part of my self-care ritual and intuitively choose the one I feel I need for the day. They all smell equally amazing! I also love the energy clearing mist and using my favourite pure essential oil blends "passion" and "happy" in my diffuser. Daniela puts so much thought and love into her products and it shows!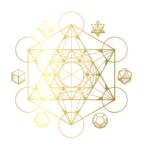 Daniela is an Angel on Earth! My session was so amazing and filled with love.
Daniela was so thorough with the initial consultation before the session began – the pre-session forms were a great foundation for the direction of the session. I left feeling not only relaxed, but so connected to myself, the universe and to Daniela.
Daniela has a natural gift and if you book with her, will not be disappointed.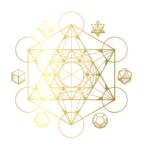 I just love your products! Best home blessing smudge stick I have ever and will ever only buy!!! Don't ever stop!!!!!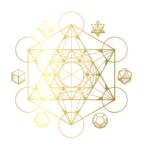 Amazing lady inside and out, helps one to be the best self they can, highly recommend.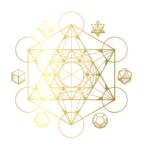 I met Daniela at a craft fair, and we got to talking about gemstones and then about energy healing. We connected by email, and I booked a session. Daniela is gifted in her work. She is naturally passionate and has studied and practiced for many years. You can feel very secure and cared for working with her. Our session was thorough. Daniela provided great information before and after. I was so impressed with all the details she recorded and shared by email afterward. Daniela is professional, welcoming, thorough, and gifted.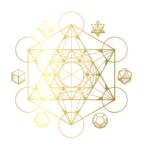 Daniela has been working with me since this summer, and she helped me so much in my journey of healing and development. I even took my 9-yr old son to her. She has given us so much support and love, and instilled faith for us. I recommend her services to everyone! Daniela is truly an Angel.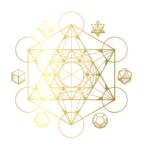 I would recommend a session or more with Daniela to anyone … even your children! She is a blessing, an inspiration, and a motivator. What are you waiting for? Take time for YOU and make time with Daniela.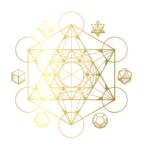 Absolutely love Naturally Given's products! The essential oils are fantastic, and I highly recommend them. I enjoy using the car diffuser to help with a calmer and more relaxing commute. The roll-on bottles are so easy to use, smell amazing, and really help promote a sense of wellbeing when I need it. Daniela is full of love and compassion and I'm very happy to have found this wonderful company. I can't wait to try more products. Thank you!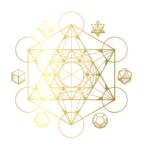 When I found out that Naturally Given came out with Natural Pet products, I was very excited! My dog Zoe has very sensitive skin and food allergies. After the first use I was hooked! Not only did Zoe smell amazing, but she also didn't react to the products at all! My favourites are the fresh again dog wash and tranquility spray. I can't wait to try the mother nature's balm for her joints as she is getting stiffer with age.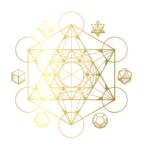 Daniela, i received my products today. Thank you so very much. I have never smelt anything like these products before in my life and I have buying products like these for a very long-time. I am in LOVE!!! Thank you.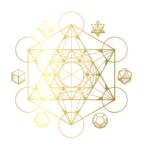 Daniela is an incredibly intuitive, loving, vivacious, and naturally talented healer. Her space is stunning and very grounding. I love how she took the time to fully assess and deeply understand my needs and provided guidance and recommendations on top of the healing. I felt a large shift in negative energy leaving my body and left feeling lighter and less tense. I would highly recommend her services in her beautiful place of love and light!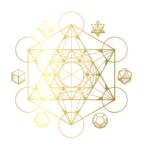 I use the dog balm for my dog's sore leg, and he loves the massage and when I do it, he is limping less, and I find it has helped him so much.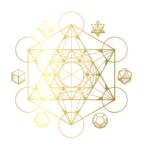 It all starts with being grounded and having love; and sometimes these important elements can be simply attained through 'The Right' essential oils and earth minerals. Naturally Given offers the right solutions to healing therapy and awareness through her essential oils and earth elements, because Daniela demonstrates love and compassion in the work, she puts into bringing you the best. Her Grounding and Love essential oils really do transmit the dedicated titles to one's desire, and although I haven't tried them all, I'm sure they too would be to the same effect. The amethyst stone (Faith Crown Chakra Pouch – my favourite) is to me the true philosophers stone also, and I wouldn't take such an important element from just anyone (including the oils) without first and foremost knowing the soul behind that person. Daniela is the right person for this and handles this universally dedicated work in the right manner. Having said that, the work, and the final products from Naturally Given speak for themselves. Thank you, Daniela, and God Bless.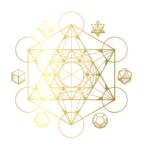 Daniela has brought me some amazing signs I have needed to face big changes and I am so very grateful for the guidance she has given me! Her energy clearing mist is divine! I also am loving my chakra crystals. Thank you, Daniela for sharing your healing powers and products with the world.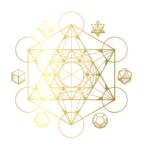 Absolutely love your products. I'm completely addicted to the fresh and beautiful smells. It's heavenly!! I spray my house and I use the oils in my diffuser for the car. I've gifted the diffuser to my mom she absolutely loves it. My car and my home smells wonderful. Highly recommend everyone to find these scents and keep it in your car with your diffuser. I used to feel stressed when driving, now with these scents, I find it relaxing.
Love, love, love it I can't Thank you enough Daniela.