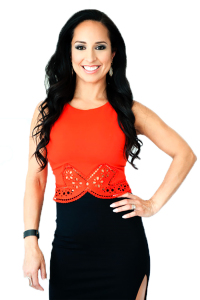 My name is Daniela and I'm originally from Buenos Aires, Argentina. I am an Emotional & Energy Healer, Life Coach, Entrepreneur, Worldwide Competitive Ballroom & Latin Champion, Black Belt in Kickboxing Martial Arts and a blessed mom and wife to a beautiful family.
I have been a spiritual child since a very young age. I have been studying and practicing spirituality and wellness for 30 years.
My products and services are a fusion of Reiki, Aromatherapy, Chakra, Crystal, Colour and Flower therapy which are ancient forms of healing methods to bring awareness, raise vibration and create transformation in humanity.
I believe that the Universe is full of magic, and we all have the ability to access it. My focus is to serve my highest good on Earth and I truly believe that "all you need to know, is within you".